by Flo Marks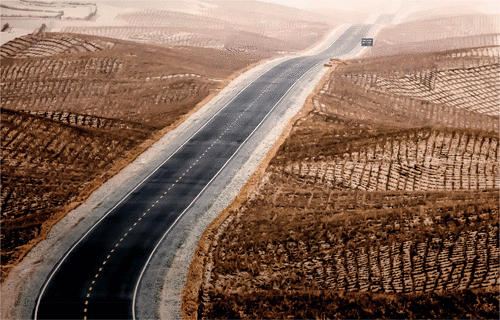 THE POEM ROSES is dedicated to the Uyghurs arrested and detained in the Chinese Communist Party's 21st-century concentration camps in what is officially called the Xinjiang Uyghur Autonomous Region.
Its author, Uyghur poet, writer and academic Aziz Isa Elkun, grew up in Shahyar county, close to the Tarim river, and did not experience the freedom promised in the region's colonial name.
Now 51, he was first arrested as a 16-year-old schoolboy in 1986 when his activism led to him being informally detained and interrogated. His home was ransacked and his earliest journals taken away. He was released after two days, but his parents' defence of young naivety was unlikely to save him from a prison sentence in the future.
As the political climate worsened, with increasing government surveillance and censorship, it became increasingly certain that Aziz, as a young adult who favoured freedom of expression and association, would keep getting into trouble.
His commitment to these ideals was cemented when he took part in the student movement in Urumqi.
The frequent investigations, the threats of imprisonment and his unemployment gave him the impetus to flee the mainland, travelling first to Central Asia, in 1999, and then to Germany, before reaching the UK in 2001.
Deciding to become an active member of the diaspora was never free of consequences. Despite living in exile for more than 20 years, Aziz told Index he had never once "stopped worrying" about his friends, family and homeland who he left behind "and remain at the whim of China's primitive and feudal revenge system", potentially being punished for his activist work abroad.
In 2017, he learned that his sister and cousins had been imprisoned in the camps. He found the grave of his father, who died of natural causes, on Google Maps – but this was later demolished in a wave of cultural genocide.
With communication cut off, he now has no way of knowing the fate of his mother. But he said: "I am a conscious and free human and British citizen. It's my basic right to exercise freedom of expression and protest; it's not up to China."


ROSES
By AZIZ ISA ELKUN
It's a morning bright with sun
Another new day has started
I count, altogether twenty-two autumns
And winters have passed in exile
And I don't know how many years remain
Before I return to the place where I belong
To the earth that my forefathers made home.
I can feel the sorrow in myself.
My soul shivers; it's cold
I inherited it all from my father
Whenever the memory of the disappeared homeland
Returns and occupies my mind
It inspires me to be human with dignity
Able to call for the survival of a lost nation
Able to appeal for mercy and love
From the world
Again and again.
The place where I was born
Has turned into a heap of ghostly relics
It only exists amongst the non-existence
In this world full of selfishness.
I am sitting in a garden chair
Trying to enjoy the warm sun for a minute
But it is quickly covered by the rushing clouds
A steaming cup of coffee evaporates my gloom
I am still struggling to feel myself
Believing that better days will come after tomorrow.
One day life will smile on us
Even on the man who writes these lines
Although he lost everything
Travelling on the road of no return
And lived a second life
He is still a hostage to that place
He lives with constant fear
The monster has left countless stains
It has pierced me with needles
But still I call for justice for those
Who have suffered more
But my spirit is still fighting
My hope is still alive
Each time I find new courage
It brings the joy of a smile
Although it's autumn
My garden leaves are still green
The first rose I planted three years ago
To mark my father's destroyed grave
The second rose I planted
On Mother's Day last year
The third rose I planted for the unknown Uyghurs
Who survive inside the camps
My roses are blossoming with hope
Singing a song of freedom
Without waiting for the spring
They remind us
How beautiful it is to be alive
To live in peace in our beautiful world.
10 October 2021, London
Having previously used only a typewriter, learning English and modern technology gave Aziz an unprecedented sense of freedom akin to being "reborn". Yet it simultaneously brought awareness of the extent of censorship and false information surrounding the Uyghurs.
Feeling it was his calling to debunk the pervasive myth that Uyghurs were a happy minority under the CCP, he has set up 10 websites and platforms and is the director of the Uyghur PEN Revitalisation Project. Written in English and the all-too-rare Uyghur script, these projects aim to share reputable work and information to reach, connect and promote the visibility of the diaspora. This is because, when faced with genocide, he values improving understanding of Uyghur identity, culture, history and current travails as a vital act of resistance and solidarity.


Flo Marks is a researcher at Index on Censorship and a Students for Uyghurs Ambassador at the University of Exeter

Original source published on the Winter Edition of Index of Censorship's Winter magazine 2021. https://journals.sagepub.com/doi/full/10.1177/03064220211068717

Also published by Los Angeles Review of Books:
https://lareviewofbooks.org/short-takes/roses-a-poem-by-a-uyghur-activist